Old Lennensians Association
WELCOME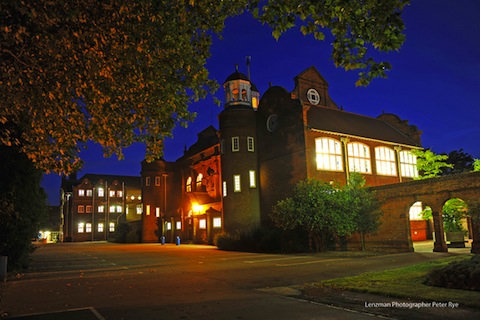 On this page

Latest News and Information
Coming Soon

Events
Contributions to Web Site
Do you drink Coffee?

Join Us
West Norfolk & King's Lynn High School For Girls
"Not so new" news items
Acknowledgements
Web Editor's Comments
Errors and omissions
Problem with Logging On ?
Photograph courtesy of LENZMAN
Notes
As from 5.11.12 all items under News & Information will be given a posting date. 
After 6 weeks they will be moved to the "Not so New" Section,where they will remain for a minimum of 8 weeks.


If a word or phrase is underlined - then clicking it will take you to the relevant page or web site 




 

***************************************************************************

 
Latest News & Information
(19/05/13)


EDITOR - Re LOOSE CONNECTIONS - I received the following email today

"Dear JB, Please find attached the answers to the puzzles in Loose Connections 
We have not received a single comment, let alone any answers to,the puzzles I have set.
This, apparent lack of interest, questions not only the best use of my time,
but also the viability of the page. I would really appreciate your comments.
Regards Alvis"

The answers to the puzzles are now in place.
I can understand Alvis' disappointment - so I would be delighted to receive members' comments
to the following
a) were the puzzles too difficult (or perhaps too easy)?
b) were they uninteresting?
c) would a different type of puzzle produce more interest? If so, what?
d) would a small prize act as an inducement to elicit responses?
d) is there any demand for a puzzles page at all?
Your feedback would be appreciated


 
(19/05/13)


EDITOR - Apologies for the hiatus. Our Webmaster was seconded to his New York Office for six weeks - communication
now back to normal.

WELCOME  to 3 new Members, John Hills, Tim Riley and Will Stebbings

SPRING 2013 NEWSLETTER    This is now available in PDF format under the MEMBERS ONLY Section

COMMITTEE MEETING     The next Meeting will be held at 7.00 pm Friday 7th June in the School Library
If you have ay items for discussion, please contact The Secretary ASAP
EVENTS IN 2014
HEALTHY EATING IN THE HEART OF MAYFAIR -see our report on the Winter Lunch 2014 in the Past Events section
VISIT THE GREAT LIBRARY, TRIFORIUM AND WREN's GREAT MODEL IN ST. PAUL'S CATHEDRAL, LONDON-see Upcomihg Events.
MEMBERS' LIFE PROFILES or "What did you do after the .........."
We now have the facility to display Members' stories under the LIST OF MEMBERS section.
There are currently  4  submissions. viewable by clicking the underlined names

PLEASE SEND US YOURS


Important Notice *********** ************* **********
SUMMER 'MIXED' LUNCH

This has been arranged to take place at the Riverside Restaurant King Street King's Lynn on Saturday 8th June 2013. 
The event is open to OLs and their wives/partners and those who went to the High School for Girls and their husbands/ partners.

In order to clarify any misunderstanding
             wives/ partners of OLs are NOT required to have attended the High School
and by the same token  
             husbands/partners of those who attended the High School are NOT required to have attended KES.
Similarly, if you wish to attend without a partner, you will be very welcome 

The cost of a two course meal is £15.00 per person or £18 per person for a three course meal, the meal price includes tea/coffee. 

There are just a few remaining places SO If you are interested in coming please contact Don Oliver ASAP 01728 747143


*********** ************* **********


(06/02/13)



VALETE      It is with sadness that we learn from the LN&A of the death (25th Jan) of Trevor Storton. (aged 73)
Trevor was a former member of Windsor House 1951-57. 
We extend our sympathies to his family.
(18/01/13)



VALETE      It is with sadness that we learn from the LN&A of the death (3rd Jan) of T.A.G.Cobbold. (aged 81)
Trevor was a member of Thoresby House. He left in 1949 as the current holder of both the Mile and Half Mile records.
We extend our sympathies to his family.

(27/12/12)



A new puzzle from Alvis plus new clues to puzzles 2 & 3
(19/12/12)


Congratulations to former pupil Danny Kerry who has been appointed Performance Director for UK & GB Men's & Women's Hockey
Please do not forget to pay your Subscription for 2013 -

and when you do, Please consider adding £5 - £10 towards the refurbishment of the Memorial Boards.

if you are elligible for membership, why not contact our Membership Secretary NOW.
We have been made aware that we omitted to add a rule change from the 2011 AGM
All members, who are permanently resident outside the UK, are entitled to free membership, providing that they agree to
receiving
all correspondence, including Newsletters, by e-mail.
If this applies to you simply contact the Membership Secretary

We have 13 names on our decalennensians list - see the Records page

***************************************************************************
Coming soon
Items delayed until Hon Sec has a working dongle
  

***************************************************************************

Events
Spring Lunch on 18th April at the Riverside Restaurant in King's Lynn: A late surge in bookings from OLs confirmed Bob Booth's Spring Lunch as a pivotal social occasion for Old Lennensians with record numbers attending from both the King's Lynn area and further afield. See the Past Events page for a report.
For information about forthcoming the events and Don Oliver's reports on Golf & Bowls see the Events Page
Old Lennensians at Large: On Tuesday 2nd July 2013 Sir Hans Sloane's statue in the middle of the Chelsea Physic Garden witnessed, with discretely raised eyebrows, a confluence of Old Lennensians on their Annual outing. See 'Past Events' for a report

If you are a member who is organising an event we will gladly publicise it for you. Send the details to the Site Editor
  

***************************************************************************

Contributions to this Web Site
With 500 years to cope with we need some help. At the moment we are concentrating on the period 1940 -1960, while long term memory is still functioning!
Life After School - 2 photos - Then & Now plus a life story say career, family, hobbies, achievements, current interests, etc.Maximum size 1 sheet of A4 including photos. in PDF format if possible. It would be appreciated if those members who promised items for this section, at the AGM Lunch, would send them in (preferably before 2013)

Combined Cadet Force It is over 50 years since the School C.C.F. was disbanded. We are looking for anecdotes and recollections which will appear in the history section.

Send us your school stories Any anecdotes, factual or apocryphal

Sporting Records We are attempting to collate sporting records - results, team members. notable performances, etc..
We are using a collection of Lennensians Dec 1946 - Summer 1957 for our information. Any additional information, photographs, memories etc.will be gratefully accepted,
especially if it is outside our available time frame.

We have made it easier for you to send us contributions by email.
Simply send your name to the Web Editor via the Contact Us page and with the word "Contribution"
You will receive an email address for you to deliver your magnum opus.
  

***************************************************************************

  

***************************************************************************

Join Us
If you were a pupil for three consecutive terms or more at
King Edward VII School King's Lynn
, then you are an Old Lennensian and we ask you to join us now.
Membership of the Association brings with it Spring and Autumn Newsletters, frequent lunches in King's Lynn, in London and at the School, sports and social fixtures , and, now that the website is fully open to all Members, access to downloads and news of the many friends you think you had forgotten, and the many you want to see again. We are an active, sociable community with its eyes on the future, committed to the memory of your schoolfellows and of the School. Join us now, and join us for the future.
Membership application form
available
on line See the School
NEWS LETTER
Associate Membership

If you were not a pupil or member of staff but have close connections with the school, you may be elligible for Associate membership
Contact the
Membersip Secretary
for details
***************************************************************************
West Norfolk & King's Lynn High School for Girls
We understand that there is not an association for former pupils. It has been suggested, in committee, that we might organise an event say in the form of a reunion. If you are a former pupil of the High School, married to one or know someone who might be interested. Please contact our Secretary on the Contact Us page

***************************************************************************
"Not so New" news items
(22/11/12)



"The Christmas lights coming on in Bond St. were as nothing compared to the warm glow suffusing your
correspondent as he left the Savile Club
on the 20th November after another enjoyable OL Lunch"
see
Past Events
(14/11/12)



(12/11/12)
Decalennensian -
We have just
realised that congratulations are due to
Mike Douglass
, who has completed 10 years in the Hot Seat.
Well done Mike!
You are now 19th out of 40 in the list of longest serving Heads - only another 7 years and you will be in the top 10!
We know that a few of our members, either by virtue of starting in the Prep. Department, or by returning to teach, were at the school for 10+ years
If you are one of them, please contact us to have your name on the List of Decalennensians.
(06/11/12)



A New Puzzle
has arrived from Alvis - he says that "It is much easier" - time will tell
Valete It is with great sadness that we have learnt of the death, on October 7th, of Surgeon Rear Admiral Trevor R. W. Hampton, CB, FRCP, QPH, RN.
We offer our sincere condolences to his widow Kate and members of the family.

The Rules page has been updated in accordance with the changes passed at the AGM
Bob Booth has a new book of historical photographs of Lynn See Site Contributors page
Peter Rye (Lenzman) has a limited Edition 2013 Calendar - Night Photographs of Lynn See Site Contributors page

Puzzle 2 Alvis has sent a new clue


Newsletter Editor - Andrew Stephen has agreed to become the new Newsletter Editor. He has asked for contributions to be sent to him by e-mail.

Loose Connections - ALVIS has become tired of waiting for someone to solve his puzzles and has provided us with the answer to Puzzle 1 - it turned out to be quite simple! Anybody got the answer to puzzle 2 ??? - There is a new clue
Olympic Bronze - Team GB Head Coach of the Ladies Hockey Team, Danny Kerry, ex KES pupil and son of OL Chris Kerry, uplifted his team from the despair of losing their
semi final match against Agentina, to a storming 3-1 victory over New Zealand to win Olympic Bronze.
***************************************************************************

Correspondence page awaiting further contributions

***************************************************************************

Acknowledgements

We are extremely grateful for the help given by organisations and individuals. We have decided to put all acknowledgements on one page rather than scatter them. We are aware that this type of information is often overlooked by readers - Please visit the Site Contributors page. It contains information and interesting links.
***************************************************************************
We are very short of documented and anecdotal material from the 1960s onwards. Please can you help.
Development - We are open to suggestions (constructive!) with regard to the development of this web site. Please do feel free to contact us.
***************************************************************************
Errors & Omissions policy
1) We will publicise in this section, all valid errors & ommissions. As soon as possible.
2) All entries will be dated
3) Entries will expire three calendar months after the given posting date

Errata: Newsletter Spring 2012 (02/11/12)
Valete:
Martin Eggleton deceased.   We apologise for incorrectly entering the year of Martin's death as 2012. He died in 2011.
Martin's wife Susan predeceased him and we apologise for including her in the condolences offered to the family.

Errata: Website   (02/11/12)


Honours Boards: 
David J. Grint, School Captain 84/85. We apologise for spelling David's Surname incorrectly as Gent. This has been corrected.

  ***************************************************************************